DOYLESTOWN, Pa. -- A mother charged in the death of her adopted 14-year-old daughter gave chilling testimony Wednesday in a Pennsylvania courtroom.
Sara Packer took the stand against Jacob Sullivan, 46, smirking as she told jurors that she hated her daughter, Grace, saying "Grace has become, for the lack of a better term, a non-entity. I wanted her to go away."
Pa. woman charged in horrific rape and dismemberment of her adopted daughter had been foster mom to more than 30 kids
Details

Category: Adopted to death
Created: Friday, 13 January 2017 10:33
Written by Michael Bryant - The Philadelphia Inquirer via the Associated Press
PHILADELPHIA — A Pennsylvania woman charged in the rape, murder and dismemberment of her adopted 14-year-old daughter took in 30 foster kids before her then-husband was deemed a sexual predator.
State officials on Friday confirmed that former adoption worker Sara Packer and her ex-husband fostered the children from 2000 to 2010, when they led a transient life in northeast Pennsylvania.
The state's Department of Human Services said it was reviewing the family's history leading up to the torture death of adopted daughter Grace Packer.
Why did it take a child's death to reveal adoption system failings?
Abusers job or title::

Adoptive Father
Details

Category: Adopted to death
Created: Friday, 23 August 2019 00:49
Written by Stanley Mason - Guardian UK
The case of Elsie Scully-Hicks highlights inadequate levels of scrutiny that social workers have long known need reform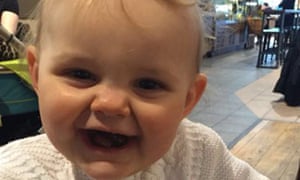 Our adoption system is failing children. The review into the death of Elsie Scully-Hicks identified important lessons for professionals involved in protecting children. But it does not go far enough: it misses a number of fundamental flaws in the system that were evident before her death. These flaws can lead to vulnerable children being rushed into unsuitable adoptions, and then pushed back into care once the adoption breaks down.