Not really. All of the vaccinated monkeys treated with the Oxford vaccine became infected when challenged, as judged by recovery of virus genomic RNA from nasal secretions. There was no difference in the amount of viral RNA detected from this site in the vaccinated monkeys as compared to the unvaccinated animals. Which is to say, all vaccinated animals were infected. This observation is in marked contrast to the results reported from Sinovac trial. At the highest dose studied, no virus was recovered from vaccinated monkeys from the throat, lung, or rectum of the vaccinated animals. 
There is a second troubling result of the Oxford paper. The titer of neutralizing antibody, as judged by inhibition of virus replication by successive serum dilutions as reported is extremely low. Typically, neutralizing antibodies in effective vaccines can be diluted by more than a thousand fold and retain activity. In these experiments the serum could be diluted only by 4 to 40 fold before neutralizing activity was lost. Again, by contrast the titer of neutralizing antibodies in the serum of those vaccinated with whole inactivated SARS-CoV-2 was high. 
Representative Proceedings and Complaints to HREOC
Details

Category: Representative Proceedings
Created: Saturday, 01 May 2021 10:25
Written by Administrator
6.2.3 Representative complaints to HREOC
The HREOC Act allows a representative complaint to be made pursuant to s 46P(2)(c) of the HREOC Act in the following circumstances:[75]
the class members have complaints against the same person;
all the complaints are in respect of, or arise out of, the same, similar or related circumstances; and
all the complaints give rise to a substantial common issue of law or fact.
'Representative complaint' is defined under the HREOC Act to mean 'a complaint lodged on behalf of at least one person who is not a complainant'.[76] 'Class member' is relevantly defined as 'any of the persons on whose behalf the complaint was lodged, but does not include a person who has withdrawn under s 46PC'.[77]
In making a representative complaint to HREOC, a complainant need not name all the class members, or specify how many members there are to the complaint.[78]
NSW child-protection workers 'regularly' mislead court and needlessly take Indigenous kids: report
Details

Category: Research on Child Protection
Created: Friday, 08 November 2019 10:47
Written by Lorema Allem - The Guardian
A damning review of Facs' approach to Aboriginal families finds urgent reform is needed.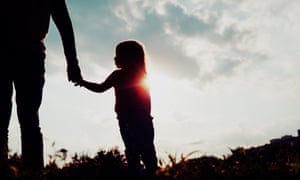 New South Wales child protection workers regularly give "misleading" evidence to the children's court, often take the most traumatic option by removing Aboriginal children – including newborns – from their families, and operate in a "closed system" that needs urgent reform to make it more transparent and child-friendly, according to a new report.